Charity T-Shirt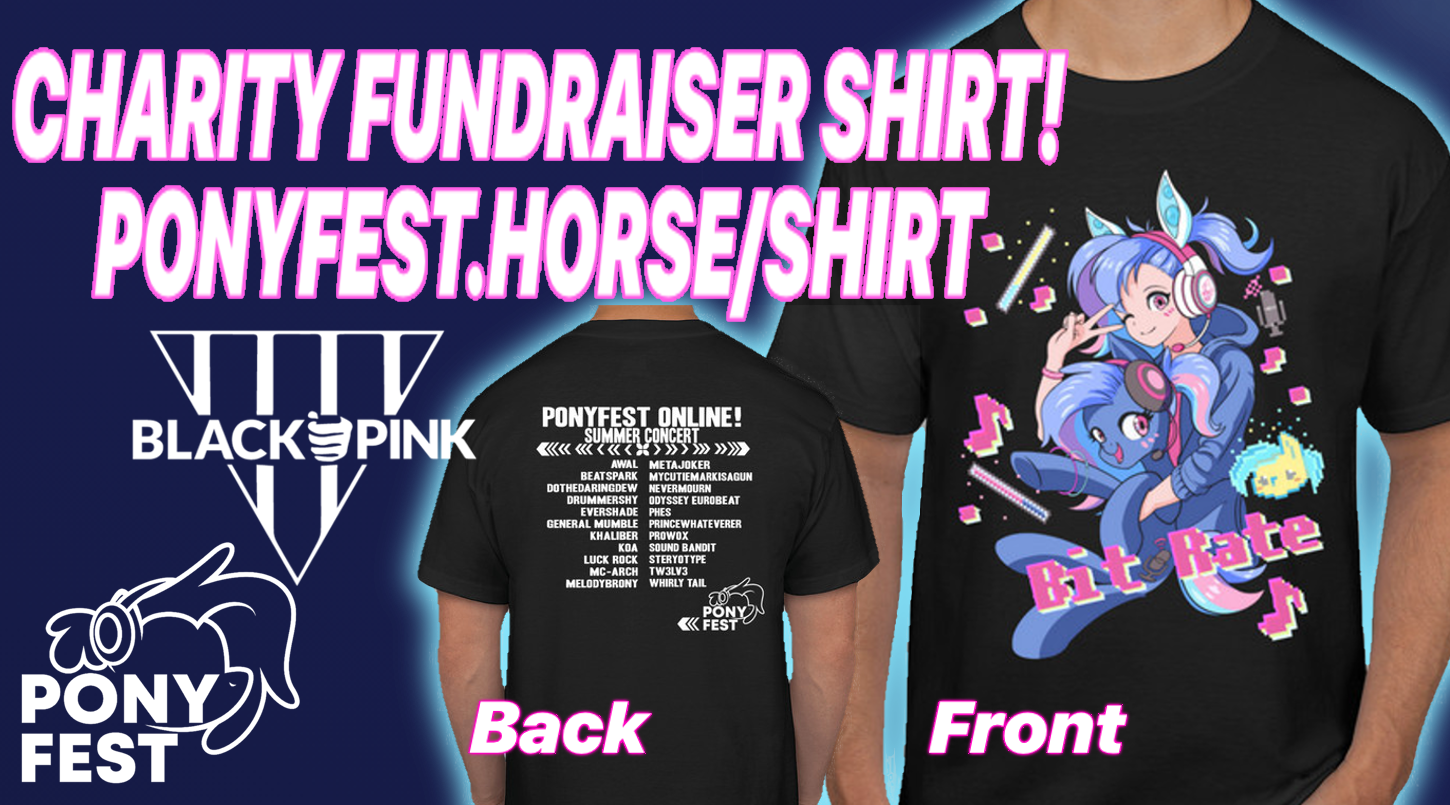 For the PonyFest Online 2021 Summer Concert, we have another fantastic concert shirt AND a powerful charity attached!
Our charity this time is Black & Pink, an organization fighting systems of oppresion nationwide. Black & Pink is working to support those most affected by opressive systems such as homelessness, the prison system, systemic bigotry, and more. Especially in times of the Covid-19 pandemic, particularly BIPOC, members of the LGBTQIA+ community and patients of HIV/AIDS struggle with a lack of access to housing and stable living conditions. Instead, they have been disproportionately affected by unjust policing, evictions, and other violations of basic needs and rights. Black And Pink lobbies to abolish the current systems of opression and raises money to give people in need access to housing, health services, and advocacy. The historic struggles of opressed minorities have only intensified during the Covid-19 pandemic, and the need is still great. As one of their leading projects, Black & Pink is currently looking to raise funds to build a community housing space in Omaha, Nebraska, but their general efforts go nationwide where possible.
We saw wonderful success with our first concert charity fundraiser and saw the benefits of choosing a more specialized charity based on direct, efficient action to make sure every dollar of profit from every shirt sold can go the extra mile. For a charity with a specific focus, even a smaller sum already has a huge impact, and every cent absolutely counts. Come together with us to support a great cause, get a seriously sweet shirt, and show that friendship is still, despite everything, absolutely magic!
Q&A
Q: Are there only 100 shirts available?
A: No, there are an infinite number of shirts to be had! 100 is just an initial goal, and one we would very much like to beat!
Q: Do these shirts ship internationally?
A: Yes! Printing, processing and shipping is directly handled by CustomInk, and they offer worldwide shipping!
Q: Does the shirt come in a different fit?
A: Unfortunately not! We offer the shirt at a unisex fit, avaible in sizes YXS to 4XL. Please check out the fundraiser page for a more detailed sizing guide!