Guests
Lena Hall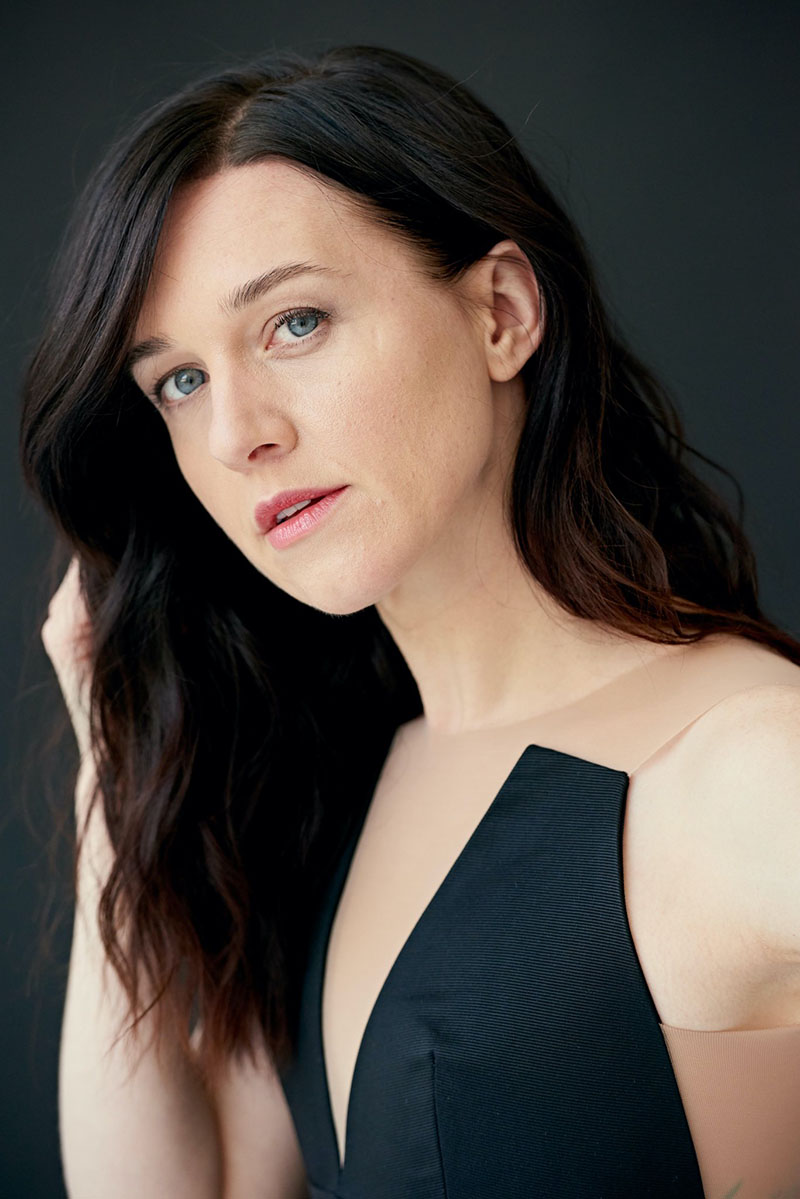 LENA HALL is a Tony Award winner and Grammy nominee who received widespread critical acclaim for her feature film debut as the title role in Becks (winner of the U.S. Fiction Award at the L.A. Film Festival). Following her Tony-winning Broadway run in Hedwig And The Angry Inch, Hall toured North America with Josh Groban on his Stages tour, and portrayed the dual starring roles of both Hedwig and Yitzhak in Hedwig and the Angry Inch in Los Angeles and San Francisco. She originated the role of Nicola in the Tony-winning musical Kinky Boots, and has been seen on HBO's Girls, Amazon Prime's Good Girls Revolt, and can be heard voicing the fan-favorite role of Countess Coloratura on My Little Pony: Friendship is Magic. Hall starred opposite Marisa Tomei in Lincoln Center Theatre's How To Transcend A Happy Marriage. Hall's many solo musical revues played sold-out shows at the Legendary Café Carlyle and 54 Below and received rave reviews. Hall's 2018 passion project, Obsessed, paid tribute to her greatest musical inspirations with 12 EP releases that were accompanied by 54 music videos and a live concert tour. Hall can next be seen in her first series regular television role on TNT's highly anticipated Snowpiercer opposite Jennifer Connelly and Daveed Diggs. The series is set to air May 17th of 2020. For more about Lena Hall and where to see her live, follow her on social media @lenarockerhall or visit her website.
Katrina Salisbury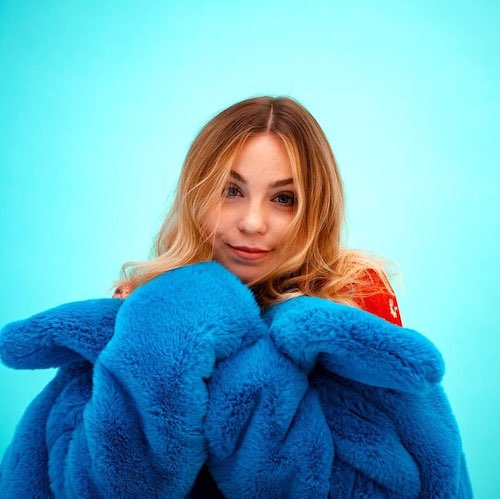 Katrina Salisbury is a Canadian actress, currently living and working in the beautiful province of British Columbia. She began her career in 2016 and has been grateful to play some amazing characters including Nico Niyama on Kiznaiver, Inmate 43B on Tooth and Tail, Angela on Tobot, and Yona on My Little Pony: Friendship is Magic. In her off time, Katrina can be found behind the controller of her PS4 playing way too much Overwatch. A fun fact about Katrina, she is type 1 diabetic and sports a strange looking MP3 thing which is actually her insulin pump.
M. A. Larson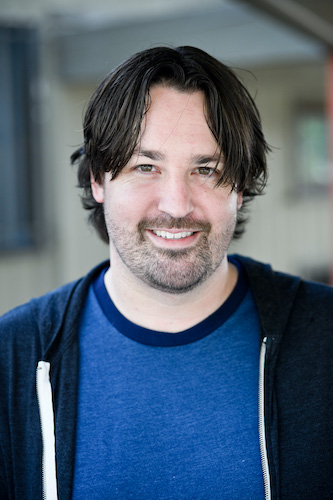 He's been writing for My Little Pony: Friendship is Magic since the very first season. His episode credits include The Cutie Mark Chronicles, Return of Harmony, Amending Fences, Sonic Rainboom, Luna Eclipsed, and many more, including the series' 100th episode, Slice of Life. In addition to My Little Pony, he has also written for a variety of other animated series, such as Foster's Home for Imaginary Friends, Littlest Pet Shop, Sym-Bionic Titan, and Gravity Falls. He is currently the head writer on DC Super Hero Girls, which will premiere on Cartoon Network in 2019. Buy his books, the Pennyroyal Academy series, available everywhere.
Bill Newton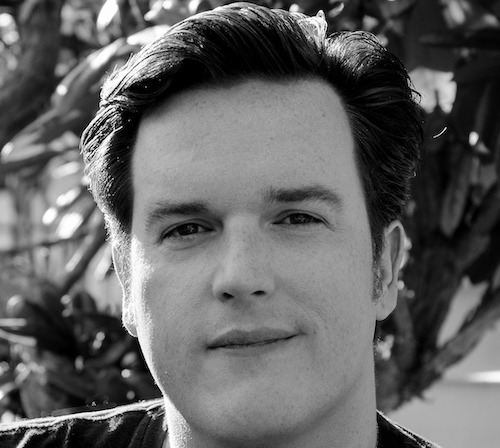 Bill Newton is an Australian actor, voice actor, and writer, working in Vancouver, British Columbia, Canada. His roles in voice acting have ranged from anime (Isami Toma and Kotaru Suwa in World Trigger, Kurokono Tasuke in Gintama) to video games (Dragon Age: Inquisition, Grey Goo) to western animation (My Little Pony: Friendship is Magic, Disney's Finding Dory). Bill's background in theatre, singing, and musicianship have prepared him for anything coming his way, and he can't wait to take on as many new and interesting roles as the world will throw at him! Bill likes traveling, video games, Scotch whiskey, and cats. Also, go check out his Twitch channel!
Vincent Tong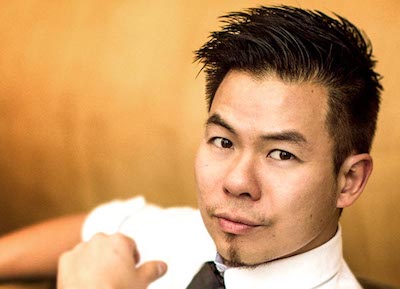 Vincent Tong started performing in musicals such as Mamma Mia!, West Side Story, Grease, and Beauty & the Beast. After appearing in film and TV shows such as Arrow, Fringe, Flashpoint, and the Transporter series, he finally realized his dream of becoming a cartoon character, winning lead roles on Lego Ninjago, Lego Jurassic World, Mega Man: Fully Charged, Death Note, My Little Pony, Giganotosaurus, Bob The Builder, Super Monsters, The Deep, Hatchimals, Polly Pocket, Llama Llama, and many more. He has also voice directed award-winning video games for Klei Entertainment. Vincent is a four-time Leo Award nominee, and a five-time UBCP Award nominee.
Amy Keating Rogers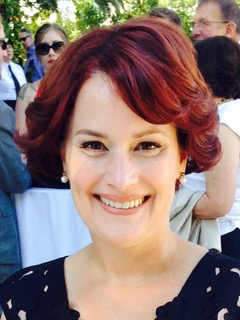 Amy Keating Rogers started writing for animation on The Powerpuff Girls. As Head Writer of the show, she also wrote many Powerpuff Girls books and comics. During her tenure at Cartoon Network, Amy wrote on Samurai Jack, Foster's Home for Imaginary Friends, Dexter's Laboratory, and Johnny Bravo. As a freelance writer, Amy has written for Apple+'s Helpsters, Disney Jr's T.O.T.S., Nickelodeon's Danny Phantom, The Fairly OddParents, and PAW Patrol, Cartoon Network's Ben 10: Omniverse, and Hasbro's's incredibly popular My Little Pony: Friendship is Magic. She was also the Story Editor for American Greetings' Care Bears: Welcome to Care-a-Lot and Care Bears & Cousins. In 2015, Amy took on the position of Story Supervisor/Producer developing New IP for Disney Worldwide Publishing. There, she also wrote short form content for Star Darlings and Whisker Haven Tales. Amy has since returned to the life of a freelance writer and is excited to start developing her own new projects.
G.M. Berrow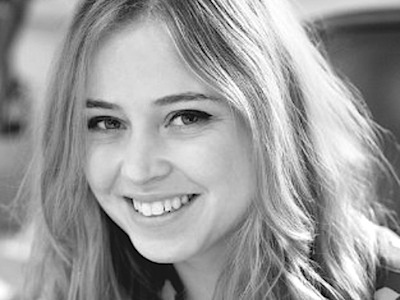 Animation writer. Children's novelist. Poodle Owner. Inveterate punster. G.M. Berrow is all of these things and so much more. For My Little Pony: Friendship is Magic, she wrote episodes including "The Point of No Return," "Grannies Gone Wild," and "The One Where Pinkie Pie Knows". She also wrote The Summertime Shorts and Better Together series for Equestria Girls, and virtually all of the My Little Pony children's chapter books. She's also written for DC Super Hero Girls, Rescue Heroes, Chomp Squad, and has appeared on-screen in Quentin Tarantino's Once Upon a Time in Hollywood!
ACRacebest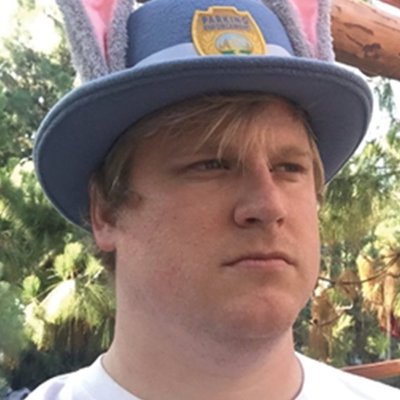 He specializes in destroying cars, goofing off and eating burritos. With an accumulated 32 million views online, ACRacebest continues to produce comedy sketches, vlogs, and more, while entertaining live audiences on multiple stages and venues. There's also rumor that he's fond of Zootopia.
Saberspark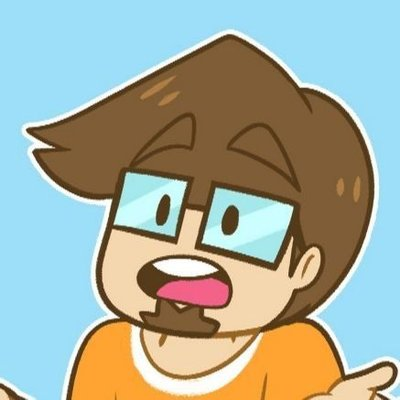 From video essays to crappy movie reviews, Saberspark brings fun and fresh topics to his viewers each week! Whether it is a new cartoon or some horrible movie from your childhood, nothing is off-limits and that's part of the fun! Saber is also a well-seasoned emcee and has hosted many panels from past conventions. This ranges from improv shows all the way to interviewing talent from the animation industry.
The Brony Chef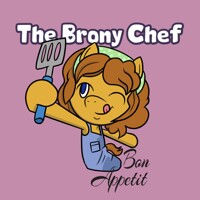 As a Professional Chef, established in Mexico, he has been traveling for the past 6 years collecting flavours that help mark his kitchen as unique. Also, TV Chef at TV4 in Guanajuato, Corporate Chef at the Gamma Hotels, and well yeah, he likes those pastel colour equines. When he is not working on different projects he likes to play video games, specially League of Legends --- C9 best! Passionate about anything food related, and always in search of unknown flavours.
Charlie Worthley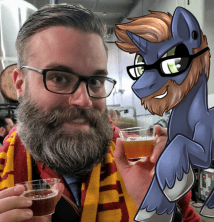 Charlie Worthley, aka TekCharlie, is the 12-time Chair for Ponyville Ciderfest, Whinny City Pony Con, MLP-MSP F, and High Roller Pony Con. But without his wife, his staff, and the sponsors / vendors / musicians / guests / attendees that support the cons that he runs, he would just be a dude with a beard that drinks a LOT of craft beer.
Ponies The Anthology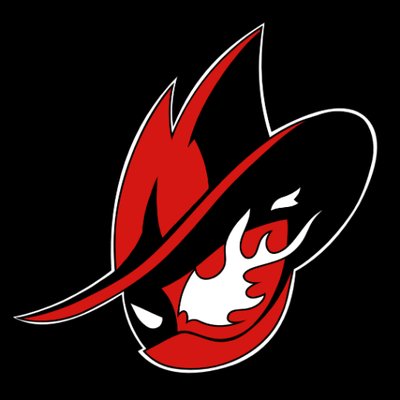 Ponies The Anthology is a video group project among video editors and animators that's been involved in the MLP fandom since Anthology 1 debuted in 2011. Across 6.5 major videos, we've been using the power of pop culture, memes, and colorful horses to make people laugh, smile, and celebrate the crazy phenomenon known as the MLP fandom. We hope you join us again for a fun watch event during the 2nd PonyFest Online Con!
My Little Tesla
Demonstrating the magic of electricity, the My Little Tesla team has performed more than 30 musical Tesla Coil demonstrations over the past 6 years, at events ranging from BronyCon to Nightmare Nights, and Denver Comicon to Kansas City Maker Faire. What started as a fun summer electronics project has grown into an electrifying hobby for the 4 core members, ElectricalEnginerd, BrokenSkies, ElectronicsFreak, and BlazingCurrent.
Foal Papers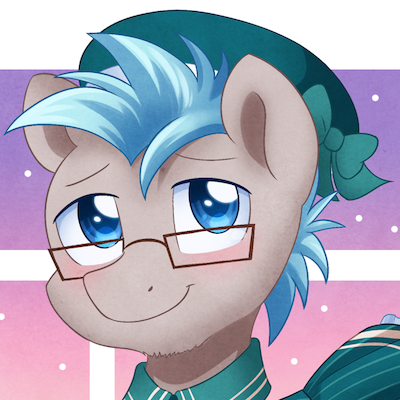 Foal Papers, known (occasionally affectionately) as Foaly, has been a fan of candy-colored magical friendship horses since early 2011. The pilot episode left him intrigued; by "Winter Wrap Up" he was hooked. Since then, he's presented on the links between MLP:FiM and Greek mythology at academic conferences and fan conventions around the world. He's also moderated panels with many of the Powers That Be of the franchise, co-hosted a plethora of charity auctions in support of excellent causes, and run around a lot in a perpetual befuddled hurry. Online, he's participated in a variety of livestreams and shows, helped actively shape the fan community on Twitter, and tracked the fandom's charity and convention undertakings with his beloved spreadsheets. Foaly enjoys tea and Jaffa cakes more than can be healthy, and is uncomfortable yet vaguely amused describing himself in the third person. When he's not getting ejected from libraries for smelling the books, you can find him tweeting too much on @foalpapers, be excellent to each other.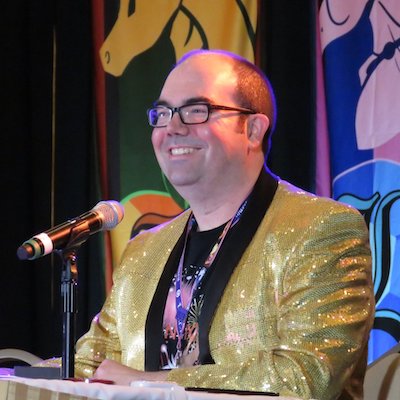 Reviewer, artist, public speaker, moving target. Silver Quill has spent a good bit of time in the fandom expressing classic ideas alongside modern humor and getting blown up multiple times. Beginning with comics on DeviantArt, he gathered a following that carried over to his YouTube channel and eventually became a contributor to Equestria Daily and a regular feature on Bronies React. No matter what happens, he continues to enjoy presenting ideas to the fandom and exploring their expression.
PrinceWhateverer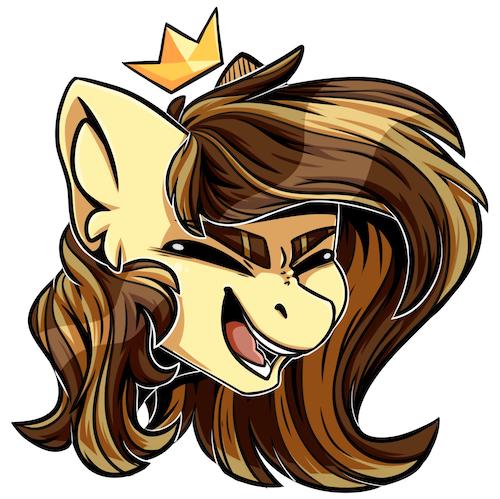 PrinceWhateverer is a long-standing community musician based in the UK who's been making tunes for the MLP fandom since 2011! He's been performing live at MLP conventions since BonyCon 2013, and has since hit many cons around Europe and the US. He plays predominantly metal and rock music so if you're looking for high volume and high energy, you're in the right place!
Forest Rain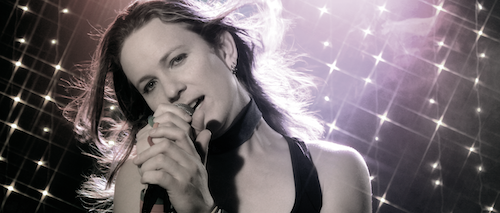 Forest Rain is a transgender Pop/Punk & Alternative musician who makes original music & covers based on cartoons, TV shows, and video games. She shares her passion for music with a love for nature, art, photography, and spicy food! A brony musician since January 2012, Forest is the voice behind "Great to be Different", "Join the Herd" and "Summer in the Stars", creator and producer of "The Massive Smile Project", and co-creator of brony music show Elements of Harmony. She is looking forward to streaming an acoustic set LIVE for everyone at Ponyfest!
Inkuma the Bewear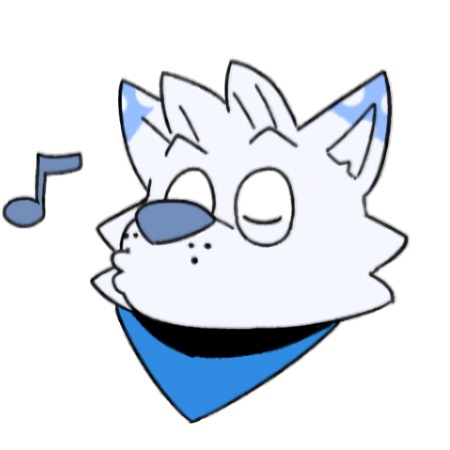 Ink here. The now digital artist is back for another live set for everypony to enjoy. EDM music from all over the brony music scene is here to rejuvenate your lovely experience in the fandom!
Rock Fox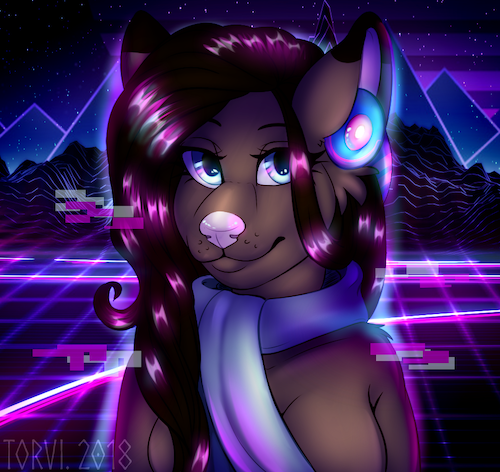 Rock Fox is a trance and hard dance DJ based in Sydney, Australia with a huge passion for music across the breadth of the fandom. They are the current host of The Full Spectrum on Ponyville FM, a weekly show with over 100 episodes dedicated to representing the finest horse music as well as tracks from beyond the fandom! If you've seen Rock Fox behind the decks at Alicon and Vanhoover Pony Expo or a smorgasboard of furcons and club residencies, you know to expect quick fire mixes with a hearty respect for the classics-and for those that haven't, prepare for a trip down memory lane!