Guests
Jim Miller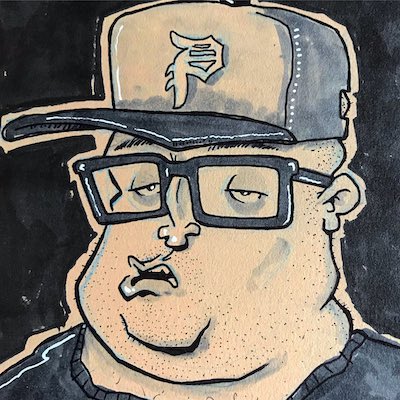 Big Jim is the former Supervising Series Director of MLP:FiM. He's now working on a new series he can't comment on yet, so don't ask. He's staying at home as much as possible during this global crisis, and so should you.
Peter New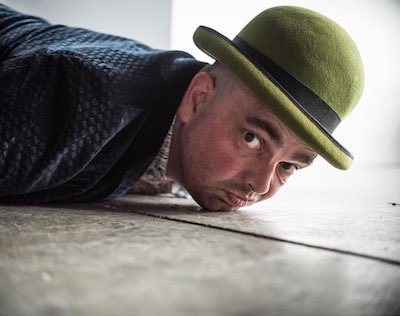 Peter New is a writer, actor and voice actor with well over 100 professional credits. Besides playing playing Doctor Whooves, Big Macintosh, Goldie Delicious and nearly 40 others on My Little Pony: Friendship is Magic, New has also voiced Sunil Nevia and almost 70 more characters on Littlest Pet Shop, as well as voices in Chuck's Choice, Megaman: Fully Charged, Saving Goola, Dinosaur Train, Tobots, Inuyasha, and, most recently, Ninjago, to name a few.
On camera, he's done everything from baring his chest for Daphne in Scooby Doo Too: Monsters Unleashed to tazing himself in Jim Henson's Turkey Hollow to stuttering in The Imaginarium of Doctor Parnassus to attempting "to get away with it" in Supernatural's crossover episode, "Scoobynatural." He wrote the multiple-award-winning short film, WoodMan, in which he also starred and the utterly absurd radio-play-style podcast, Voyage of the Oeverwal, in which he plays Columbus, Hodding Vermeer, and others. Look for his next project soon, a feature film called Con of the Dead. He likes milk chocolate, single malt scotch, sunny evenings, and traveling.
Tony Fleecs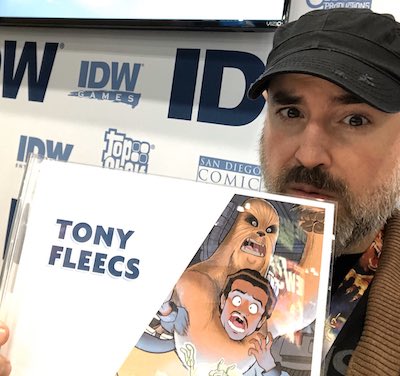 Tony Fleecs is currently hard at work writing and drawing MY LITTLE PONY & STAR WARS comics for IDW Publishing. Over the past 6 years, he's drawn over 40 issues & hundreds of covers. He's drawn Little Ponies, Teenaged girl Ponies, Superhero Ponies, Movie Ponies & Thousands of years ago Legendary Ponies.
Tony also co-wrote and drew the creator owned, JEFF STEINBERG: CHAMPION OF EARTH at Oni Press in 2016, which comicbook.com called, "an at times absurd but always hilarious breath of fresh air." This year he's the writer/co-creator of the original graphic novel TIME SHOPPER, a sc-fi-comedy from Action Lab Entertainment.
He's a prolific cover artist on everything from Ponies to Turtles, Batmen, Avengers (West coast and regular,) Grumpy Cats, samurai, the world's cutest dog, warrior princesses, vampires, Santa Claus and almost everything in between. He lives and works in North Hollywood, CA.
Katie Cook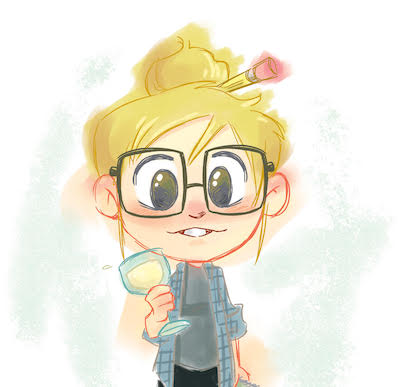 Katie Cook is a comic artist and writer that has been in the industry for a while. She'd list just how long here but isn't that a faux pas of admitting that she's old? I mean you can always wikipedia her birthday if you want to get stuck on this topic. Why are we still talking about this?
She is the creator of the comic Nothing Special on LineWebtoon, an all-ages adventure about a girl, a boy with fairy wings and a dead Radish. It's her favorite thing and you should read it. Katie also wrote and drew the webcomic Gronk: A Monster's Story, which lost several awards but is still delightful.
Katie spend several years as one of the primary writers on IDW's My Little Pony Friendship is Magic and has also done projects with Marvel, Boom! and more (sorry for referring to some of you publishers as "and more"). She's also illustrated several Star Wars children's books for Disney LucasFilm Press and created artwork for the Disney Wonderground Gallery. Artist and writer! Double threat! A full list of the titles Katie has worked on is available in the BOOKS section of the site.
Trish Forstner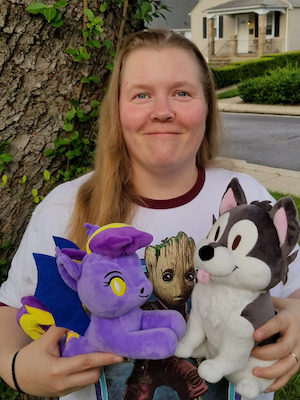 Trish Forstner has been drawing since she could hold a pencil. She loves expressions and is extremely passionate about the vast array of emotions that can be created with drawing. Trish loves classic animation, her influences come from classic Disney and 1980s era toons (Don Bluth in particular.) You've probably seen her work in IDW's MY LITTLE PONY comic series and on EnterPLAY MY LITTLE PONY trading cards. Trish's work can also be seen in the massive amount of work she's done as an art director for BronyCon (a premier MLP Fandom Convention). Trish designs plush toys, enamel pins and produces art for sculptures and costumes. Her original characters are featured in animated videos such as Children of the Night and in games like Jungle Kartz.
Dustykatt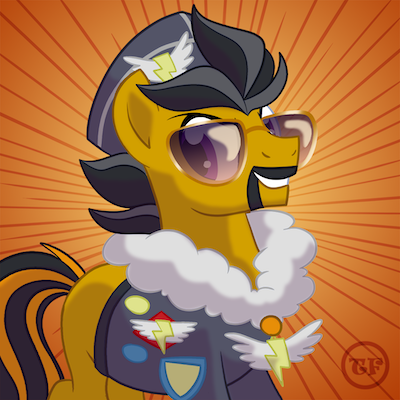 The man, the myth, the goofball. Maker of things, auctioneer of the fandom. Bronies React OG, voice actor, Host of Hooves Line is it Anyway, life support for an awesome mustache.
Foal Papers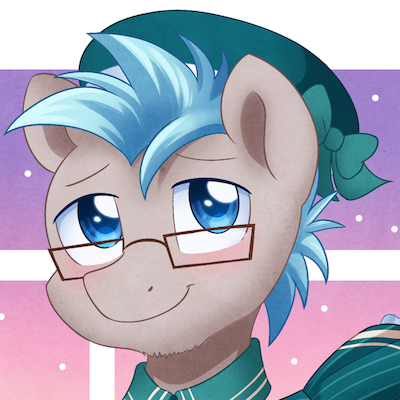 Foal Papers, known (occasionally affectionately) as Foaly, has been a fan of candy-colored magical friendship horses since early 2011. The pilot episode left him intrigued; by "Winter Wrap Up" he was hooked. Since then, he's presented on the links between MLP:FiM and Greek mythology at academic conferences and fan conventions around the world. He's also moderated panels with many of the Powers That Be of the franchise, co-hosted a plethora of charity auctions in support of excellent causes, and run around a lot in a perpetual befuddled hurry. Online, he's participated in a variety of livestreams and shows, helped actively shape the fan community on Twitter, and tracked the fandom's charity and convention undertakings with his beloved spreadsheets. Foaly enjoys tea and Jaffa cakes more than can be healthy, and is uncomfortable yet vaguely amused describing himself in the third person. When he's not getting ejected from libraries for smelling the books, you can find him tweeting too much on @foalpapers, Be excellent to each other.
ACRacebest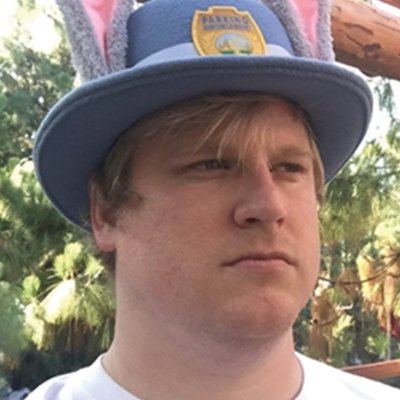 He specializes in destroying cars, goofing off and eating burritos. With an accumulated 32 million views online, ACRacebest continues to produce comedy sketches, vlogs, and more, while entertaining live audiences on multiple stages and venues. There's also rumor that he's fond of Zootopia.
Saberspark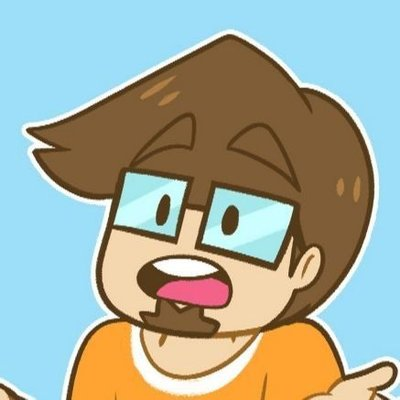 From video essays to crappy movie reviews, Saberspark brings fun and fresh topics to his viewers each week! Whether it is a new cartoon or some horrible movie from your childhood, nothing is off-limits and that's part of the fun! Saber is also a well-seasoned emcee and has hosted many panels from past conventions. This ranges from improv shows all the way to interviewing talent from the animation industry.
Silver Quill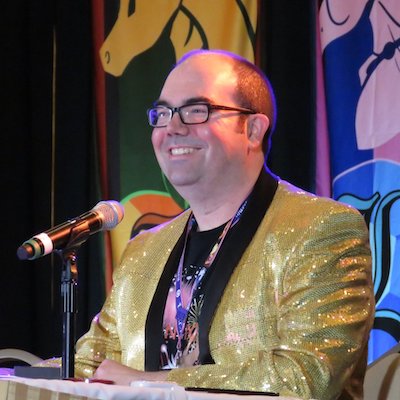 Reviewer, artist, public speaker, moving target. Silver Quill has spent a good bit of time in the fandom expressing classic ideas alongside modern humor and getting blown up multiple times. Beginning with comics on DeviantArt, he gathered a following that carried over to his YouTube channel and eventually became a contributor to Equestria Daily and a regular feature on Bronies React. No matter what happens, he continues to enjoy presenting ideas to the fandom and exploring their expression.
Forward Progress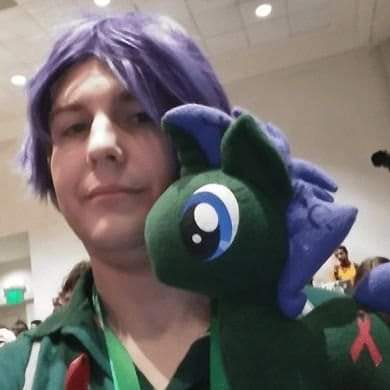 Where social science and pop culture meet, you will find Forward Progress. Founder of the Keeping Friendship Magic project and a constant student of fandom, his work dives into the deeper meaning found within the franchises we know and love to explore ways to bring us all closer together. Forward's content ranges from the ridiculous to the educational, exploring the world's of anime, video games, My Little Pony, and so much more!
Viwrastupr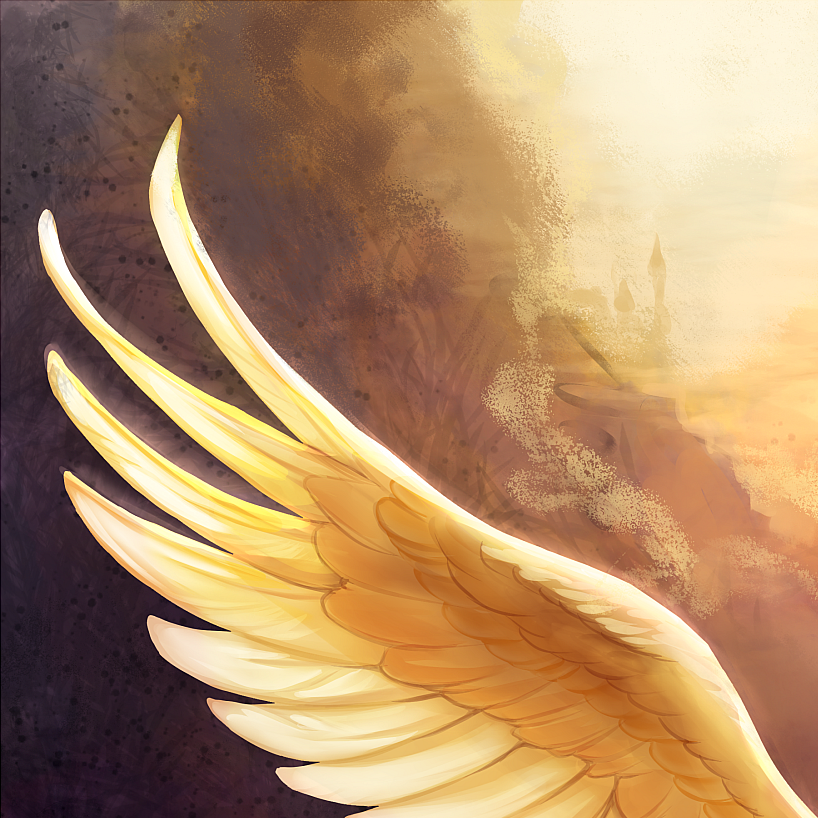 Viw does art and art related activities in order to live. His art can be seen on DeviantArt.
ChocoPony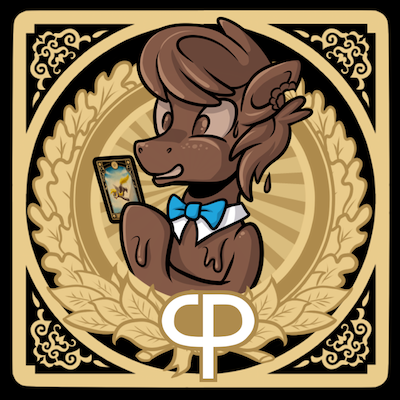 Chocolate Pony (SouthParkTaoist) is an artist in the community known for their art, tarot cards, flags, and academic style panels at conventions on topics ranging from narrative art to the history of fandoms. They are one half of the Zootopia Minute podcast. Outside the fandom they studied genetic biology at Johns Hopkins and write history books, including one currently on the history fan conventions.
RiffPonies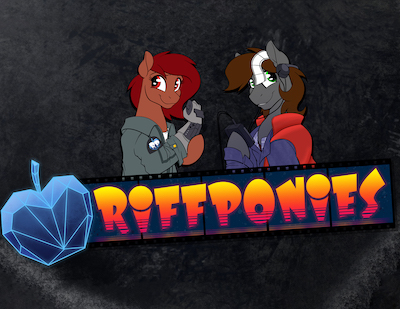 Tired of your average, everyday ponies? Try RIFFPONIES! Straight from the armpit of the country known as "New Jersey" comes the snarkiest panel team in the fandom, led by pony panelist extraordinaire Thoth Penswell & renowned fandom artist Acesential! NJ may be closed for non-essential business, but comedy is MOST DEFINITELY an essential business to them! 11 out of 10 horse doctors agree, RiffPonies are your go-to-guys for Pony comedy content!
Simul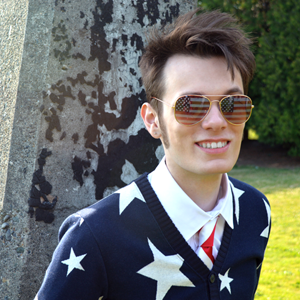 Simul is a convention organizer, cosplayer, and podcaster from Seattle, WA. Currently serving as the Con Chair of Everfree Northwest 2020, you may also recognize him as Hoof Beatz from BronyCon, a role he played for five years. When not staffing cons, Simul may be heard alongside co-host Choco on the "Zootopia Minute" podcast, a minute-by-minute analysis of the 2016 film "Zootopia."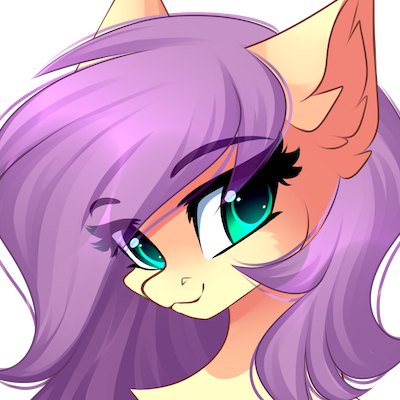 Lavender is a producer and DJ from the UK, known for her drum and bass with tracks such as Arrivederci and her remixes of Discord, Come Alive, Rainbow and more. She performed live at BronyCon 2019 last year, she does monthly live DJ shows on Twitch and has two albums coming out in the near future!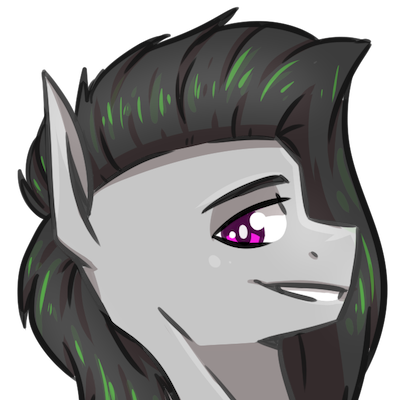 The Self proclaimed King of Progressive House in the current day Pony Fandom will be bringing you nothing but the best music of the Pony EDM scene!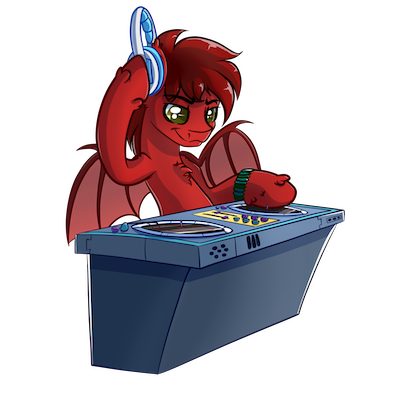 AWal hails from the not too far away polar vortex, bringing a sound that is both fast and energetic. Be sure to bring your kandi and glowsticks because his show is definitely not one to miss.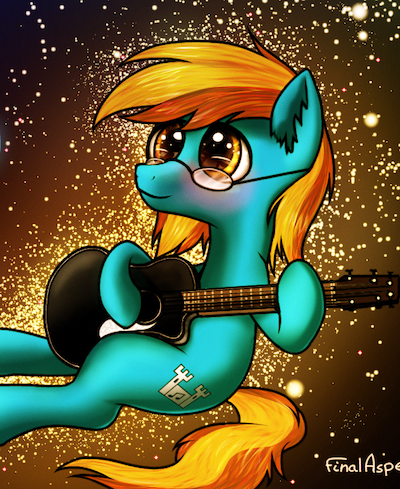 Hey there! I'm that one guy who likes making people cry about Twilight becoming immorta--I mean, horses. Yeah. If you like some good old-fashioned soft rock, then come on over for my set! Thanks for joining us here at PonyFest Online!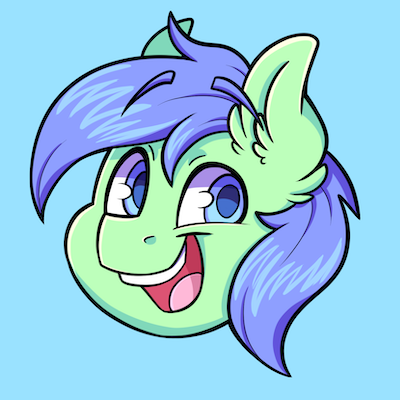 There is the only one brony musician legally allowed to sing about oats. He is Francis Vace, and he's here to make you think about ponies and get sad and stuff. So gather round as he strums you a sweet chord and yells at you about horse memes and soul crushing head canons.